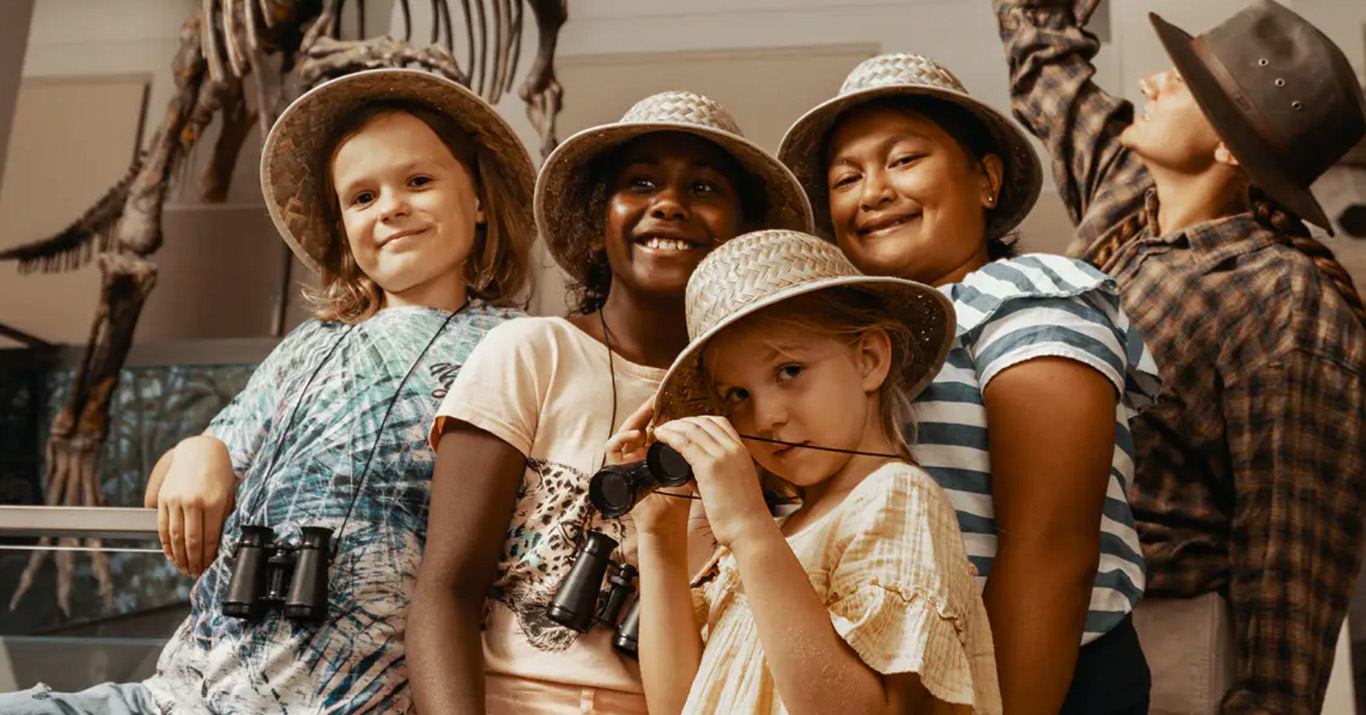 Wildlife Selfie Safari

Mon 06 Jul 2020 to Fri 17 Jul 2020

Auckland War Memorial Museum
---
Come on a selfie safari this school holidays!

Don a pith helmet and binoculars, and join our very enthusiastic explorer as we track down some wildlife in the Museum. Don't worry, our wild animals are all stuffed so you'll be quite safe.

Complete each mission on this actor-led tour, with fun games and activities for children and caregivers to complete together. And don't forget to take a selfie with each specimen to prove you did it, because if you didn't take a photo, it didn't happen.

Please bring along a camera or a mobile phone with camera if you'd like to capture selfies with the wildlife you find along the way.

Each tour is limited to 15 people. Suitable for ages 6+.
Children must be accompanied by an adult.

CONTACT
The Auckland Domain, Parnell, Auckland

Mon - Fri
6 - 17 July
11am and 12.30pm

$15 per person
CONTACT
The Auckland Domain, Parnell, Auckland

Mon - Fri
6 - 17 July
11am and 12.30pm

$15 per person