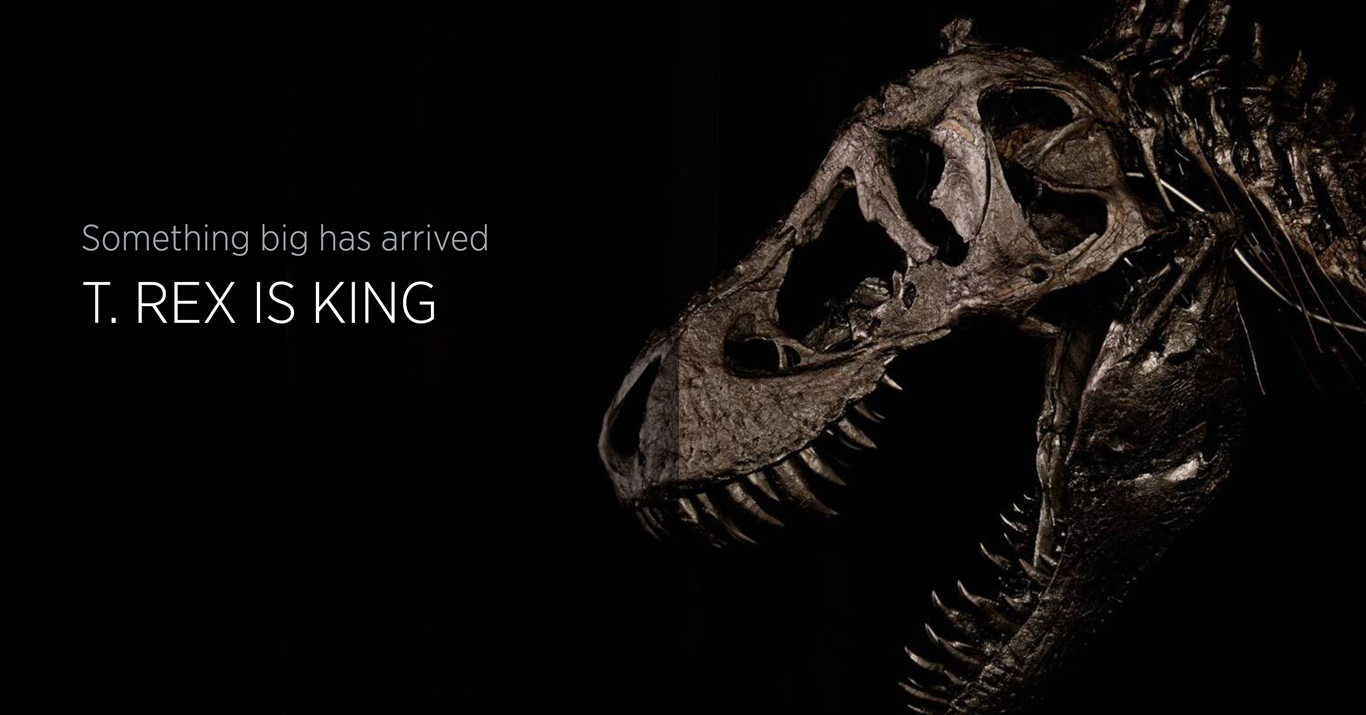 T. Rex is King

Fri 15 Apr 2022 to Sun 04 Sep 2022

Auckland War Memorial Museum
---
Feel the ground shake? The greatest predator that ever lived has arrived at Auckland Museum.

Until September, Museum visitors will be able to get up close to one of the rarest, most complete T. rex skeletons in the world as it goes on display for the first time ever.

A T. rex skeleton is an incredibly rare sight in New Zealand and one containing real bones is even rarer, as most of the examples in museums are replicas. But what makes this example ultra rare is its stunning black colour, caused by mineral deposits on the bones.

Measuring 12m in length and nearly 4m high, the skeleton, named 'Peter', is an awesome sight, posed in what would have been the T. rex's hunting position.
Only four obsidian black T. rex have ever been found so this free, world premiere is a once in a lifetime experience not to be missed.
One of the most complete T. rex skeletons ever found, damage to Peter's bones reveals the fate of one of nature's most impressive predators.
CONTACT
The Auckland Domain, Parnell

15 April - 4 Sept 2022
Te Ao Marama, South Atrium
Entry Free
CONTACT
The Auckland Domain, Parnell

15 April - 4 Sept 2022
Te Ao Marama, South Atrium
Entry Free