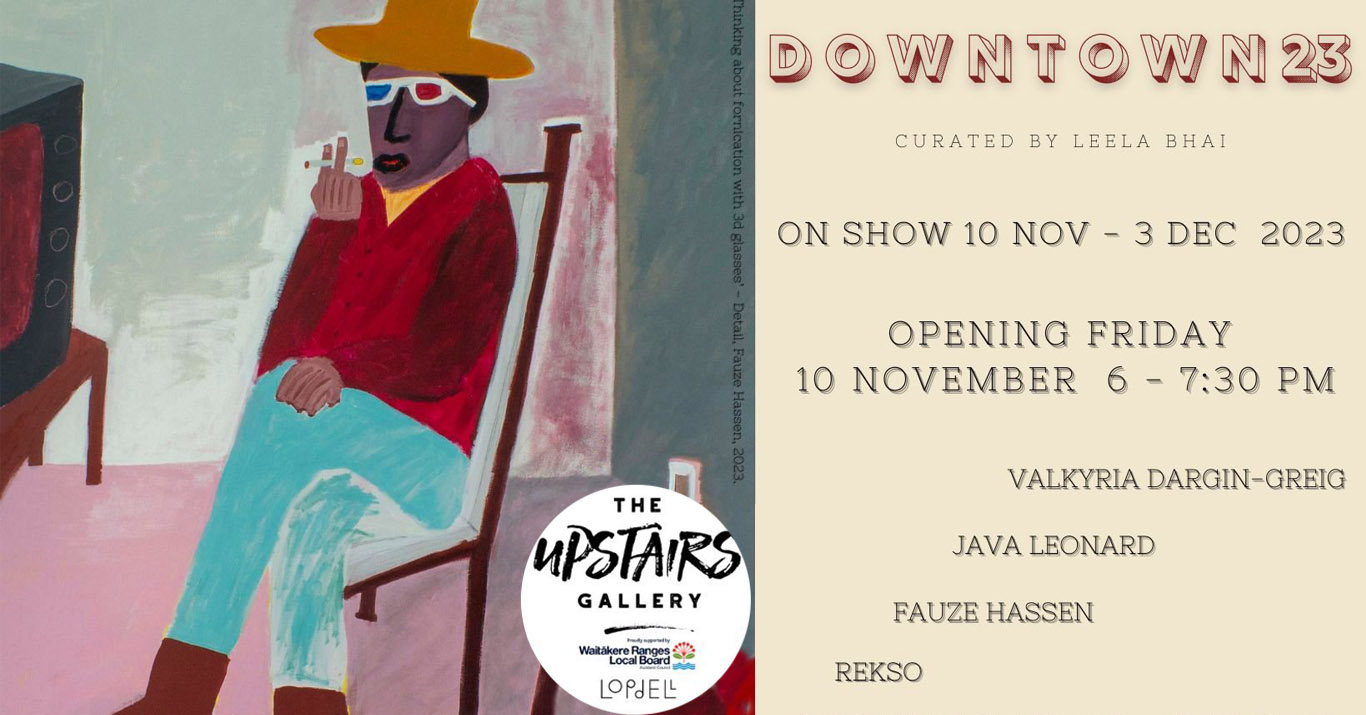 Downtown 23

Fri 10 Nov 2023 to Sun 03 Dec 2023

The Upstairs Gallery
---
Diverse Varied and Unique
An exhibition featuring four emerging West Auckland artists. With nods to graffiti, the urban landscape and the forever cool street-art-style paintings of Jean-Michel Basquiat, this show challenges stereotypes of how young men navigate their journey into manhood in raw, unique and diverse ways.
DOWNTOWN 23 is inspired by Downtown 81, a 2000 film shot in the early 80s with Jean-Michael Basquiat playing himself as a painter, poet and musician in a sub-culture of post-punk New York. This rare, real-life snapshot embodies a diversity of creative expression that is also showcased in the exhibition, which includes works by four upcoming artists navigating the urban environment through art with a raw energy.
The show includes works by Java Leonard, Fauze Hassen, REKSO and Valkyria.
CONTACT
Level 1, 418 Titirangi Road, Titirangi Auckland

Monday - Sunday: 10am - 4pm
CONTACT
Level 1, 418 Titirangi Road, Titirangi Auckland

Monday - Sunday: 10am - 4pm